Advertising A Business Online in Hong Kong
Online advertisement has grown to a level where no business can ignore this development. Thanks to digital marketing, you can reach clients across the globe and create your brand as desired. Advertising a business online has become one of the surest ways to foster the growth of your investment.
As you get into advertising your firm online, you must acknowledge that search has come a long way. Back in the Internet's early days, getting found on the web did not require much. However, Search Engines like Google and Bing have evolved, requiring you to have certain knowledge to get it right.
Is online advertisement an investment worth considering? If so, what are some of the best strategies to use for swift market penetration? Read on to learn more.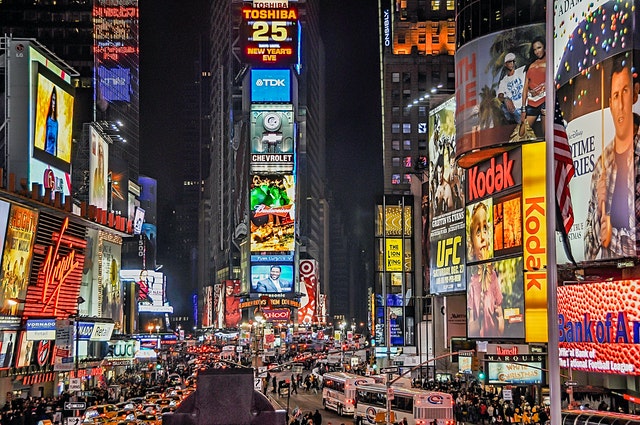 Should you advertise your business online?
Without a doubt, online advertisement is something you should seriously consider undertaking. It plays a vital role in the overall success of your business. That's because an increasing number of people head to the Internet, searching for products and services, alongside their prices. If your competitors have put themselves out there and you have ignored the trend, it is obvious whom they will buy from.
Your business can benefit from online marketing in several ways:
1. Reach a broader audience
According to Statista, there are close to 4.66 billion Internet users across the globe. That represents about 59 percent of the world population. Of all the Internet users, 91 percent access via mobile phone.
Whereas you will not target the entire Internet user population, going online surely gives you access to a broader audience. Not only do you get to target the local audience, but you can also look into expanding beyond the physical borders. You get the ability to connect with audiences all over the world, exposing your business to millions of clients.
2. Keep your customers engaged.
Most businesses face stiff competition in their niche. Thus, continuously engaging with their customers becomes the most effective way of protecting them from being lured into the competitor's camp.
The Internet allows you to engage your customers even after leaving the premises. They may receive a review request of their experience of how you served them, ask for the products and services they would love to get and invite them to visit your business soon. Creatively come up with tactics for engaging your customers via the Internet.
3. Saves on marketing time
Lesser time is spent on online marketing as opposed to traditional advertising. The processes followed in traditional marketing tend to be long and complex, something that most people do not know how to go about.
When it comes to advertising a business online, you do not need to be an expert to get involved. Of course, some technical knowledge goes a long way, but still, that does not get you all worked out.
4. Low operation cost
Your business can get started with online marketing without requiring a huge budget. The amount of investment required is far much less compared to what traditional approaches would cost you. Online marketing allows you to explore free listing in different business directories.
Effective online marketing strategies
Online marketing is not supposed to be complex. That is something that even the most naïve person should have an idea or two of how to go execute. With a good online advertising plan, you should be able to get your business online. Here are some strategies to consider:
1. Create a website
The key to reaching the online audience is having a place where they can land. You cannot claim that you are involved in a digital advertisement effort if you do not have an actual online presence where they can find you. Start your efforts by creating a website.
Some of the things you can do with a website include listing your products and services, explaining your business through the About Us section, and capturing user data like email addresses.
2. Social media marketing
Considering creating a social media account is a powerful resource for your business. You do not want to ignore this online advertising platform because of the millions of people who use Facebook, Twitter, and Instagram daily. Even more important is the fact that you do not need to pay anything to sign up on these platforms.
Keep in mind that social media marketing is not about creating an account on every social network you come across. Each platform has a specific demographic of users. You should know your type of target audience and use the correct platform.
3. Email marketing
If you have a website or social media platform, you can use that to capture potential leads email addresses. Make the most of this data by setting up an email marketing campaign. You can use different tools to send promotional emails to bulk accounts.
As you get to know more about email marketing, you will realize that being overly promotional can work against you. Thus, seek to send emails that the recipients will find useful.
4. Video marketing
Online users love video content. They consume it every minute of their free time through the different video-based platforms available. Thus, you too should start exploring video marketing and how best it fits into your business.
The good the thing about this strategy is that it does not require rocket-science knowledge of video creation. Simple videos of a few minutes can prove worthwhile in the long run.
5. Content marketing
Content marketing lets you advertise directly to consumers through the provision of interesting or helpful information. You can achieve content marketing via infographics, videos, blogs, and any other preferred online format.
Keep in mind that the online content has to be your original work if the online advertising plan needs to work. Sharing content that adds value to your target audience earns their trust over time.