Grow and Succeed through Advertising in Hong Kong
The business landscape in Hong Kong has changed significantly since the advent of digital media. The continued growth of social media platforms, the opening up of the digital space, and increased penetration of the internet are some of the factors that continue to shape business today. In general, technology is now an important enabler for business growth in Hong Kong.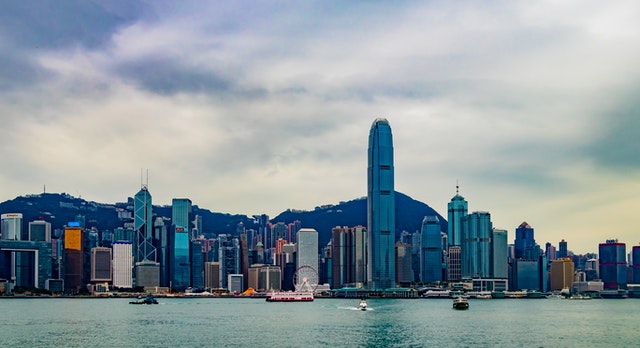 This digital environment has redefined business communication, marketing and advertisement models all around the world. Although some marketing tools such as email has influenced business for a long time, new trends facilitated by technology is reshaping advertising in ways that go beyond conventional media.
With up to 90% of Hong Kong's population accessing the internet on a daily basis, businesses have to be strategic in the way they market their products. By applying an effective advertising approach across various digital platforms, local businesses get an almost equal opportunity to perform more competitively. To thrive in this environment, managers and marketers have to embrace the ongoing tech revolution.
In the discussion that follows, we highlight various digital platforms that businesses in Hong Kong can take advantage of to scale up, grow and reach more people.
1)

Put Up a Vibrant, Optimized Website
Tech billionaire Bill Gates famously said that "if your business is not on the internet, then your business will be out of business."
Indeed, a website is now a basic necessity for any business regardless of its size. A business website gives you a platform where you have full control and you decide how you use it for measurable impact and results.
If you simply build your website and leave it unattended, it will not give you the results you desire.
We've put together a few actionable strategies that will give your website a higher edge in marketing your business.
a) Brand your website as an extension of brick and mortar.
There are hundreds of brands around the world that consumers recognize with ease because their branding has become part and parcel of the consumer purchase process. Technology company Apple and clothes label Nike are perfect examples of brands that have used signs and symbols to leave a mark in consumers' minds.
Today, this kind of branding is extended to the internet. As you build a website for your business, give it a similar branding to the one you have established for your brick and mortar business. This marketing strategy consistency online and offline gives your brand easy recognition at all times.
b) Collect data on web visitors
You will be able to advertise your local business much better when you understand your audience. As traffic flows through the site, collect data regarding potential clients and use it to push the products that are of interest to them.
Make use of newsletters and automated forms to collect important data such as emails. This data is helpful in marketing specific products to potential customers within your online community.
c) Create content that counts
Make an effort to build your website as an online selling point. How do you do that? By creating content that responds to the need of your web visitors. Whether they landed on your website deliberately or by accident, you can make them stick around and persuade them to make a purchase through the content you create. This is one way of making your website an authoritative and persuasive advertising tool.
d) Create a CTA
The essence of a Call to Action (CTA) is to encourage personalized conversations with your audience. You expect them to call, subscribe or leave their queries through email. Use these tools to advertise your products in a more personalized way, aiming to win the potential client and convert them into a paying consumer.
2) Appear in Local directories and review sites
Your business is part of a larger community that includes competitors selling similar products or/and others working in related industries. There are several online directories serving various industries and reaching a massive population around the world without the limitations of space or time.
Getting listed on local directories and getting positive reviews increases visibility and ultimately scales up your competitiveness. It also gives your business more discoverability across several online platforms including search engines. You also get the following benefits when you list on local directories and review sites:
· Broadcast your contact information
· Secure and improve your brand's reputation
· Boost your competitiveness
· Increase your chances of getting
In a city such as Hong Kong where the internet considerably influences how people live and shop, it's critical that your business gets noticed from all possible channels. There are more than seventy business directories that can help to boost your brand online presence. In Hong Kong, ShareIt.hk is one of the surest ways to get noticed and
3)

Local advertising and Paid advertising
In PR and business communication, any publicity is good publicity. It helps to kick start conversations and keep people talking about brands. However, you must work more towards good and positive publicity.
Organizations with enough resources spend substantial amounts of their budgets on paid media throughout the year. Such campaigns are meant to introduce new products into the market and to keep brands in the memories of their customers as well.
The online marketplace is flooded with options to help your business get the attention it deserves. How do local advertising boost the visibility of your brand online? Here are just a few techniques.
Geo-Specificity
You can tailor your online Ads in a way that they are more visible to prospects within a particular region. This gives you a narrower target audience, which in turn ensures that your Ads get to the most relevant potential customers within your region.
Run your Ad campaigns using specific keywords to target audiences within certain regions. Tools such as the dynamic keyword insertion (DKI) help you to automatically insert geo-specific keywords in your Ad copy, making it more relevant for your search.
Google my business
Google My Business (GMB)has now become a key tool for online marketing. With an elaborate list that includes business names, addresses, contacts, hours and even customer ratings, your business is better placed for online visibility
The internet has become the first point of research for people all type of business. If you feed the right information use search engine optimization (SEO) tools effectively, you are assured of vivid online visibility through GMB.
Pay-Per-Click and Google AdSense
Pay-per-click is indisputably among the most ingenious ways of advertisement. The secret is to place your Ad on a channel that reaches a wide audience.
Google Ads is the most popular PPC advertising provider, although there are several options that marketers can explore. In Hong Kong, Google is the leading search engine making it the most ideal platform to place your PPC Ads.
Other popular platforms where marketers could still push their Ads include platforms such Facebook, Twitter, LinkedIn among others.
PPC is particularly enticing to marketers because of its measurability. In essence, every click can be accounted for and marketers will pay the host platforms an amount that is commensurate to the clicks that their Ads have received.
For example, if company X sets up a PPC campaign on Google, it's not charged anything. However, each time a prospective customer clicks on the Ad, Google charges company X. There is a basic relationship between what the company is advertising and what a prospect is searching for online. PPC campaigns tend to direct customers to very specific search results.
PPC campaigns can take various forms and target customers on a wide variety of platforms. From shopping sites, to display networks and video displays, marketers have several options in terms of where to place their words.
Social networks and Proper Landing Pages.
Advertising on social networks is not an end in itself. More often, organizations use social media pages to entice their customers. In most cases, social media doesn't provide enough information that, although it's very effective and sending highlights and leading prospects to landing pages.
The leads guide the prospective customers onto the landing pages. Websites make the most appropriate landing pages. This is mostly a website where more information is shared, and this explains why it's necessary to have an elaborate, responsive website that carries your brand just like a brick and mortar business.
Premium results: Rank High on Search Engines
This is the best time to get noticed online access the internet and search for businesses that meet their needs. With Hong Kong being a leader in tech-savviness, brands explore all avenues that market them to the wide population.
As you aim to grow, work on your content so that it appears on premium search results on search engines. The first page of Google, for instance, is among the prime online spaces where brands struggle to be seen. The easiest way to get here is to enhance your SEO approach.
Ranking high on search engines is an advertising tactic that comes with a lot of benefits. Here are some of them.
Encourage organic search
Organic search is a major factor in evaluating website performance, getting a conversion, and engaging prospects in the buying process.
Ranking high on leading search engines such as Google ultimately increases organic traffic. It's almost a natural and guaranteed ay of advertising and converting.
Trust and credibility
It takes time for brands to establish credibility, regardless of the kind of advertising campaigns they embark on. This process is made easier when brands have content within the premium, trusted, and credible websites. Brands that gain high trust and credibility considerably increase the chances of winning the hearts of prospects. In return, it becomes easier for them to sell their products.
Use SEO as a Long-Term Strategy
When SEO is properly executed, your business is likely to record measurable results within a very short time. Although SEO trends change often, it's still one of the most effective methods of advertising and reaching the right audience.
Some SEO techniques remain relevant long after the content was optimized. Use it as a long term strategy so that your content remains relevant and ranking well for a long time into the future.
Success SEO requires effort, dedicating time, and a significant budget. This notwithstanding, it almost always gives guaranteed results and you can start at any point.
Social Media Is The New Goldmine
How is your business using social media platforms to advertise in Hong Kong and beyond?
Regardless of how long you have been in business, the value of social media at this point is immeasurable. It's probably the best tool you have at your disposal. The growth of social media platforms has provided businesses with a budget-friendly space to give their brands a voice. Use the following tips to succeed in your social media advertising campaigns.
Choose a suitable plan
Each platform differs from the other in terms of what it promises and what's able to achieve eventually. Understand the package the best reflects your needs and optimize it.
Be great and Stand out
In all digital marketing campaigns, great content is inevitable. Craft your content in a way that your audience connects and relates with it. It's got to be catchy and memorable
Be Consistent
If you choose to engage your audience through YouTube videos, for instance, make sure they can watch them on demand. With time, they will be looking forward to your content because they can relate. This also applies to Facebook, Instagram, and Twitter. Don't keep them hungry because they will turn elsewhere for content.
Tell a Great, Convincing Brand Story
Seek a unique but authentic angle about your brand and tell it to your audience in the most creative way.
Advertising is no longer about selling the product alone. It's also about making the prospect feel part of the process, own it, and believe in it. They reward you with loyalty. However, for this to happen, you must give them a brand story that gets into their minds and remains in their hearts. This approach has been exemplified by social media advertising. Brands are competing to tell outstanding stories and repeat them over and over without relenting.
The Final Word : There are Limitless Opportunities
The growth of the digital space has provided limitless opportunities for brands to reach out to the masses. You will may not always get it right but there are lessons to pick in every advertising campaign you undertake. The key thing should be ensuring that you keep learning and closely monitor upcoming trends.
Although this space is very dynamic, it's not static and what might be trending today may be defunct tomorrow. Whether your target audience and market is in Hong Kong or you are selling globally, you must continuously pick lessons that are impactful.